Sinus Pain Consultation
Sinus pain can have many causes and there is no one more qualified to discover the source of your pain than our Los Angeles ENT doctor, Dr. Aminpour. These highly specialized physicians focus on nasal pain treatment every day. The cause of sinus pain can range from a simple though painful infection stemming from a common cold, to a more complex condition that requires sinus surgery.
Symptoms
During your consultation, Dr. Aminpour will begin the process of determining exactly what is the source of your pain. Common symptoms and issues include:
Headaches
Sinus congestion
Sinus pain
Facial swelling
Trouble breathing
Treatments for sinus pain
Treatment options include:
Once the cause is correctly diagnosed, Dr. Aminpour focuses on sinus pain treatment that is permanent, not just on relieving your symptoms.
Dr. Aminpour delivers cutting edge sinus pain treatment to countless patients who have suffered for years with related pain and discomfort. Find out how he can help you by arranging an appointment.
Request Your Appointment Online
West Hills Location 7345 Medical Center Drive, Suite 540, West Hills, CA 91307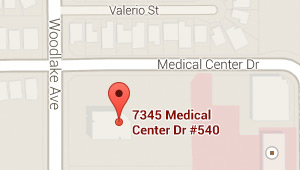 Burbank Location 201 S. Buena Vista, Suite 305, Burbank, CA 91505